About Future Leaders
With the world in the midst of the coronavirus pandemic, it has never been more important for communications professionals to have the skills and credibility necessary to win the trust of the decision makers. LGcomms' Future Leaders programme is not only about getting communications practitioners to the top table – it is about giving them the skills to stay there and make a real difference and inform the policy directions of our organisations.
The programme is designed to give access to a variety of knowledge and experience across local government. Participants spend time learning about what is important to leaders and chief executives and understand the role communications need to play in delivering their agenda. Aimed at communications professionals with the potential to be heads of communications, Future Leaders candidates have the commitment to get involved with the network and the dedication to attend the wide variety of seminars and workshops.
The course, which has been running for over a decade, is worth around £10,000 in professional development and is offered free to councils as part of their LGcomms membership.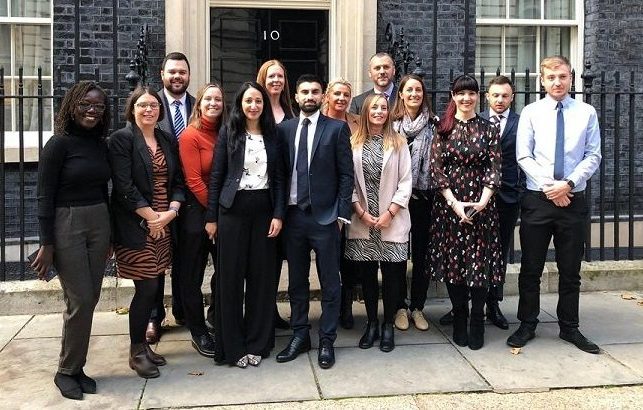 Future Leaders are provided with:
Strategic learning and personal development
Networking across the country and at the highest levels
Knowledge and experience across local government
Understanding of the communications role in delivering council agenda
LGcomms is committed to increasing diversity in the profession
No applicant to the Future Leaders programme will be disadvantaged on the basis of their racial group, religion or belief, sexual orientation, gender or transgender, age, disability, pregnancy or maternity, social or economic status or caring responsibility, marital status or civil partnership. We welcome applications from anyone who feels that they are from an under-represented group.
Future Leaders 2021
Thank you to everyone who applied to Future Leaders 2021. We received a record number of applications, and have now selected our final cohort.
The early parts of this year's programme will be virtual, but we are hoping the situation will allow for physical meetups later in the year. The exact timings of the 2021 programme are being finalised, but it will include the below elements:
Intensive academic study on the principles of communications leadership, run by Professor Paul Willis from the University of Huddersfield;
Quality learning with industry leaders including Alex Aiken, Executive Director for Government Communications, and David Holdstock, Director of Communications at the LGA;
Mentoring – as part of the programme you will be paired up with a relevant mentor from the LGcomms Executive Committee;
LGA peer reviews – the option to participate and experience in learning from the internal workings of other authorities;
Additional training opportunities – it is highly recommended that you to attend at least one or more of the regular seminars on offer;
Academy and graduation – you will be expected to play an active part in the annual Public Service Communications Academy and your final team challenge will form part of you graduation event.
Don't just take it from us
"As well as reinforcing what is best practice in public sector communications, the LGcomms Future Leaders programme is a fantastic opportunity to reflect on and develop different leadership skills and styles, which can then be used as any given situation requires, ultimately benefiting your organisation.
It's also an opportunity to meet colleagues from across the country who are at a similar stage in their careers, and form a close network to discuss various issues and bounce around ideas. Overall it was an incredibly positive, productive and entirely worthwhile experience and one that I would whole-heartedly recommend."
David Green, Senior Communications Officer, Brent Council
"The Future Leader's course is hailed as one of the best development opportunities for aspiring communications heads in the public sector. It quite literally provides successful candidates with tailored support from those leading the industry.
It is highly recommended for anyone who is determined to succeed and progress as a leader in a challenging, diverse but extremely rewarding sector."
Emma Rodgers, Strategic Manager, Stoke-on-Trent City Council