Alex Aiken
Executive Director of Government Communication, UK Government
Alex Aiken is the Executive Director of Government Communication. Based in Downing Street and the Cabinet Office, Alex is the most senior communications professional in the Civil Service. His role covers government communications strategy, management of the Cabinet Office and No. 10 communication teams and leadership of the profession.
Over the past seven years, Alex has overseen the creation of the Government Communication Service, major public information campaigns on the economy, EU Exit and the Union and the publication of the annual government communication plan. He has introduced a number of professional improvement projects including a Ministerial Board, and has developed the role of the profession in digital communication, including the creation of the Rapid Response Unit. He sits on the Cabinet Office Executive Committee, the Board for the GREAT campaign, the editorial Board of CS Quarterly and has oversight of the annual civil service conference – Civil Service Live.
Between 2000 and 2012 he was Director of Communications and Strategy for Westminster City Council, leading the policy, member services and communications teams. He served as part of the group that oversaw the implementation of the Tri-Borough Shared Services programme and established the Westco communications consultancy which works for public and private sector clients around the UK.
He has been National Secretary of LGcommunications and Vice Chairman of the Public Relations Consultants Association Council. He is a Fellow of the Chartered Institute of Public Relations (CIPR) and Public Relations Consultants Association (PRCA).
Before joining Westminster he held senior posts at Conservative Central Office, leading the Party's Campaigns Unit from 1999-2000 and the Press Office between 1995 and 1999. He has trained politicians and officials in newly democratic states around the world in communications techniques.
Alex was educated at the London School of Economics and Dame Alice Owen's School. He lives in Pimlico, London with his wife and children, and in his spare time he is Chairman of an amateur football club, Westminster Wanderers FC.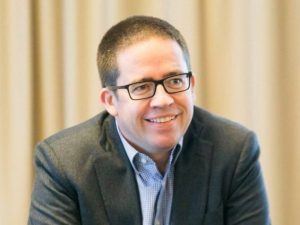 Richard Bagnall
Co-Managing Partner & CEO of Europe & Americas, CARMA, Chairman, AMEC
Twitter: @richardbagnall
Richard is the global co-managing partner for CARMA International, a leading provider of communications evaluation services, and the chairman of the industry's global trade association, AMEC. Richard has advised international clients on the best ways to measure the effectiveness of their PR and prove its value to the organisation for more than 25 years. During this time, he has built and led some of the world's foremost communications measurement consultancies, including Metrica, Gorkana and PRIME Research.
Prior to his career in measurement and insights, Richard was a PR himself, having worked both in house and in agencies. He has contributed to several published business books on measuring communications and is an active long-term member of the UK Government's GCS / Cabinet Office Evaluation Council. In 2013 he co-authored the UK government's Capability Review of Digital Communications. Richard is a member of the Chartered Institute of Public Relations, a member of the PRCA's PR & Communications Council, an Honorary Lifetime Fellow of AMEC and was inducted into PR News' Measurement Hall of Fame in 2017.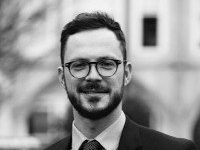 Dan Beagle
Senior Consultation Officer, Hackney Council
Dan is a senior consultation officer at Hackney Council where he works predominantly on consultations and community engagement on planning and area regeneration issues.
He is co-leading on Hackney's COVID engagement work with the Charedi orthodox Jewish community, helping to establish a communications partnership with key local organisations and other bodies.
Prior to Hackney, Dan has worked for the GLA, the private sector, and internationally in community engagement.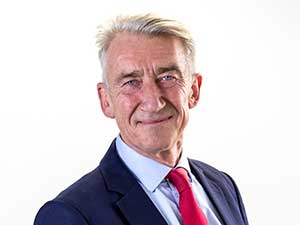 Conrad Bird CBE
Director of Campaigns and Marketing, Department for International Trade
Twitter: @conbird2
Conrad returned to the Cabinet Office in March 2020 to lead the Government's campaigns and marketing response to the Covid pandemic, and has been responsible for delivering campaigns that include 'Stay Home, Save Lives', 'Stay Alert', 'Eat Out to Help Out', 'Hands, Face Space' and 'Download the Covid-19 App'. He is also responsible for overseeing wider government campaigns, including the UK Transition.
Conrad was previously Director of Campaigns & Marketing for the Department for International Trade and was formerly Director of the GREAT Britain campaign, based at 10 Downing Street. Before that, he worked at the Foreign & Commonwealth Office as Head of Public Diplomacy and Strategic Campaigns, where he was responsible for a wide range of policies and campaigns, including soft power, the 2012 Olympics and Paralympics, and campaigns in the Middle East, Libya, Afghanistan and Pakistan.  
Conrad joined the Government in 2002, initially working with the Central Office of Information and then the Cabinet Office as Director of Strategic Communications, where he was responsible for campaigns to counter terrorism and animal rights extremism.
Before joining the Civil Service, Conrad spent 18 years in advertising, working with a number of national and international agencies. He also set up an award-winning communication consultancy which he successfully ran for eight years.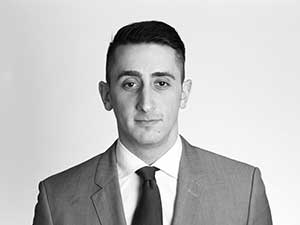 Koray Camgoz
Director of Communications and Marketing, PRCA
Koray is an internationally experienced communications director with a track record of crafting impactful strategies that deliver business results.
He is the PRCA's Director of Communications & Marketing and recently played a key role in coordinating the industry's response to the COVID-19 pandemic. Koray is passionate about inclusion and leads the Association's work on equality and diversity. His responsibilities also include advocating the value and importance of communications globally.
He began his career at a PR agency in New York and spent seven years at the CIPR, before joining the PRCA last year. He holds a master's degree in media and communications, a PR diploma and is a Chartered PR Practitioner.
"This year's Academy is a chance to stop and reflect on the outstanding contributions made by public sector communicators over the course of the pandemic."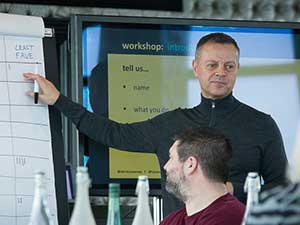 Darren Caveney
Communications Specialist, Comms2point0 & Creative Communicators Ltd
Twitter: @darrencaveney , @comms2point0
I am the creator of comms2point0 and owner of Creative Communicators Ltd. My 25 years in communications includes 10 years as a head of comms in local government and two years as a director of comms in the NHS.
I run bespoke communications and PR training for in-house teams, as well as delivering strategy support, communications reviews and supercharged social media training.
I have delivered in-house training and consultancy for well over 100 organisations and have spoken at over 150 events in the UK, Europe and the Middle East.
I am an associate with the Local Government Association and a mentor to several UK communicators.
I also runs the unique UnAwards, I'm a co-organiser of Comms Unplugged and I co-host the Talking Comms Podcast.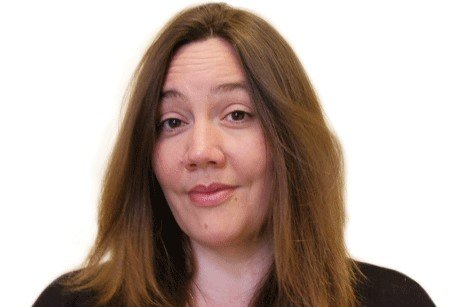 Polly Cziok
Strategic Director for Engagement, Culture, and Organisational Development, Hackney Council
Polly Cziok is Strategic Director for Engagement, Culture, and Organisational Development at Hackney Council. Polly joined Hackney in 2003 as a communications officer, working her way up to Director of Communications, as a key part of the team that transformed Hackney's reputation as a borough and as an organisation. She has led Hackney's pioneering engagement-led approach to communications and built an award winning service, with a reputation for excellence.
As a former Chair of the CIPR's Local Public Services Group, and through her peer support work with the LGA, she has played a national role in local government, and in the wider PR industry as a voice for the public sector. Polly became a Strategic Director this year, taking on a broader corporate brief at Hackney. She has a background in political communications, with the early part of her career spent working for Labour politicians in Westminster and in local government.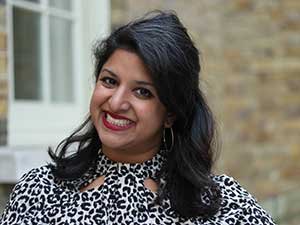 Amrita Devaiah
Head of External Affairs and Engagement, Cabinet Office
Twitter: @AmDevaiah
Amrita is Head of External Affairs and Engagement at the Cabinet Office, with responsibility for Civil Service Live and ministerial engagement.
A fierce advocate for equality, Am has developed and delivered national training on unconscious bias and privilege and worked on embedding inclusive practices in events in national organisations.
In her spare time Am is co-founder of Social Supper Club London, a zero-waste dinner club raising funds for Refettorio Felix, a London charity supporting vulnerable and homeless people.
"I hope PSC2020 Academy will provide delegates with the tools and techniques required to build a world class profession that is truly diverse and inclusive"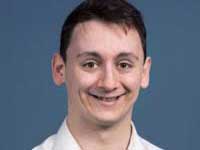 Matt Dolman
Senior Communications Manager, Prime Minister's Office and Cabinet Office
Twitter: @mattdolman
Matt is part of GCS Flex, providing short-term support on communications projects and campaigns across Government. He is currently embedded with the Department of Health and Social Care (DHSC), managing communications planning for the Covid-19 pandemic. Matt is a mental health first aider and regularly hosts wellbeing sessions for communications professionals in the civil service. 
"Comms Academy is a great opportunity for communicators to learn from each other and make meaningful connections."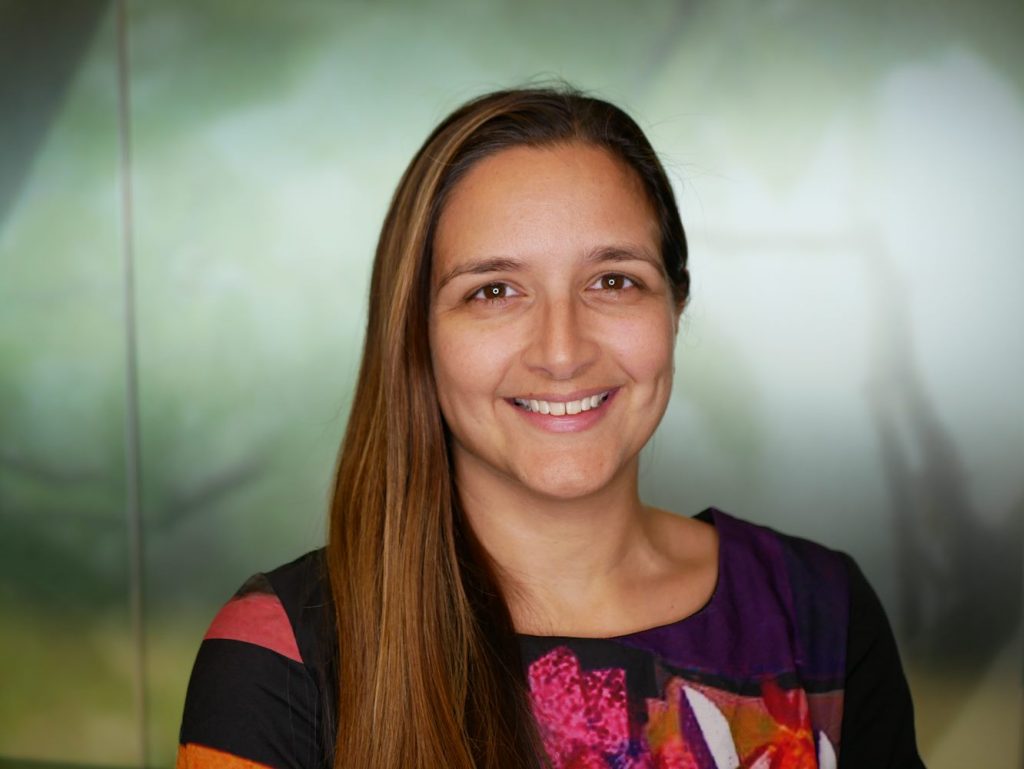 Rebecca Eligon
Senior Associate, Collaborate CIC
Twitter: @rebeccaeligon
Rebecca is an experienced director and is a past fellow at Oxford University's school of government and the RSA. Her expertise spans 20 years in the public and private sector having worked in the past for Newham Council, Lambeth Council, Ipsos MORI, the Home Office and Which?/Consumers' Association.
Rebecca is totally focused on making change happen through collaboration. Her work with Collaborate CIC, in addition to this work with Hounslow, has included work on Sutton and Oldham's partnership plans, integrated commissioning of homelessness services in Nottingham, use of prototyping to create new partnership solutions in Barking and Dagenham and Sutton, and learning from the pandemic in West Midlands Combined Authority and Sutton.
Abigail Emery
Head of Behavioural Science (Acting), Prime Minister's Office and Cabinet Office
Abigail is an experienced behavioural scientist with expertise in applying behavioural science to communications and digital services. She spent five years in HMRC's Behavioural Insights and Trials team specialising in online behaviour, digital communications, and financial decision making. Last year she became a founding member of the Government Communication Service (GCS) Behavioural Science Team in the Cabinet Office, applying the latest behavioural evidence to major government campaigns. She is currently leading the team as maternity cover until Spring 2021.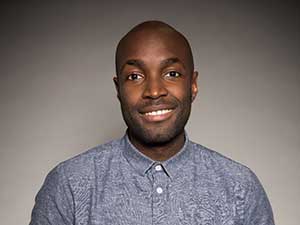 Richard Etienne
Head of Leadership Communications, Department for International Trade
Richard is Head of Leadership Communications within the Department for International Trade following his tenure at 10 Downing Street as PM Theresa May's official videographer. Within one year, Richard increased staff confidence in leadership communications by five percent, as reported in the annual 'People Survey', and was elected co-chair of the department's BAME Network in November 2019.
Now part of the Gender Pay Gap Taskforce, Richard is helping senior leaders examine the changes that are needed to ensure that the department takes evidence-based actions to reduce its pay gap.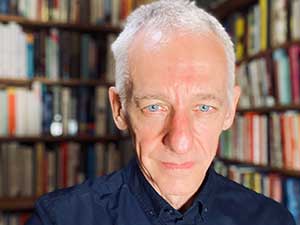 Mark Fletcher-Brown
Strategic Communication Adviser
Mark Fletcher-Brown is strategic communication adviser who has worked with many public and private sector clients providing advice, creative input, training, and leadership development over the course of a 30-year career.
"Personal growth involves benchmarking ourselves, embracing challenge, and learning from our peers – so as they say, "On your marks, get set…bake!"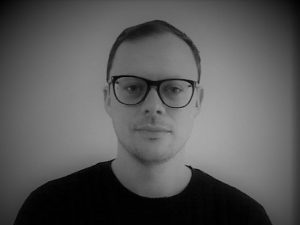 Ian Gibbs
Director of Data Leadership and Learning, JICMAIL
With over fifteen years of experience in media and advertising measurement, taking in stints at Kantar, and the Guardian (as Head of Commercial Insight for nearly a decade), Ian Gibbs acts as an independent data consultant through his business Data Stories Consulting. He divides his time between JICMAIL (the industry currency for advertising mail) as Director of Data Leadership and Learning, and a diverse range of clients (including NBC Universal, Freewheel, Twinings and On Device Research) for whom he runs measurement projects, builds effectiveness databases, and trains teams on how to harness the power of effect measurement frameworks. Ian is a DMA awards judge and has close links with industry bodies across the advertising landscape.
Sophie Grender
Business Development Manager, Royal Mail (Market Reach)
Sophie has worked at MarketReach for six years. Before this she worked at some of the top London agencies and has a broad experience in direct response from both acquisition through to retention.
She has a wide range of brand experience, from retail to financial services and government, on big brands like Sainsbury's, American Express and IKEA. She also possesses a broad set of skills from running big integrated accounts through to more data-driven marketing. This makes her a true all-rounder with knowledge across most sectors and most channels.
Sophie joined MarketReach in 2016 to spearhead new business initiatives, such as programmatic mail. She also sits on the DMA Print Council and was instrumental in the launch of the new Joint Industry Committee for Mail which launched in January 2018.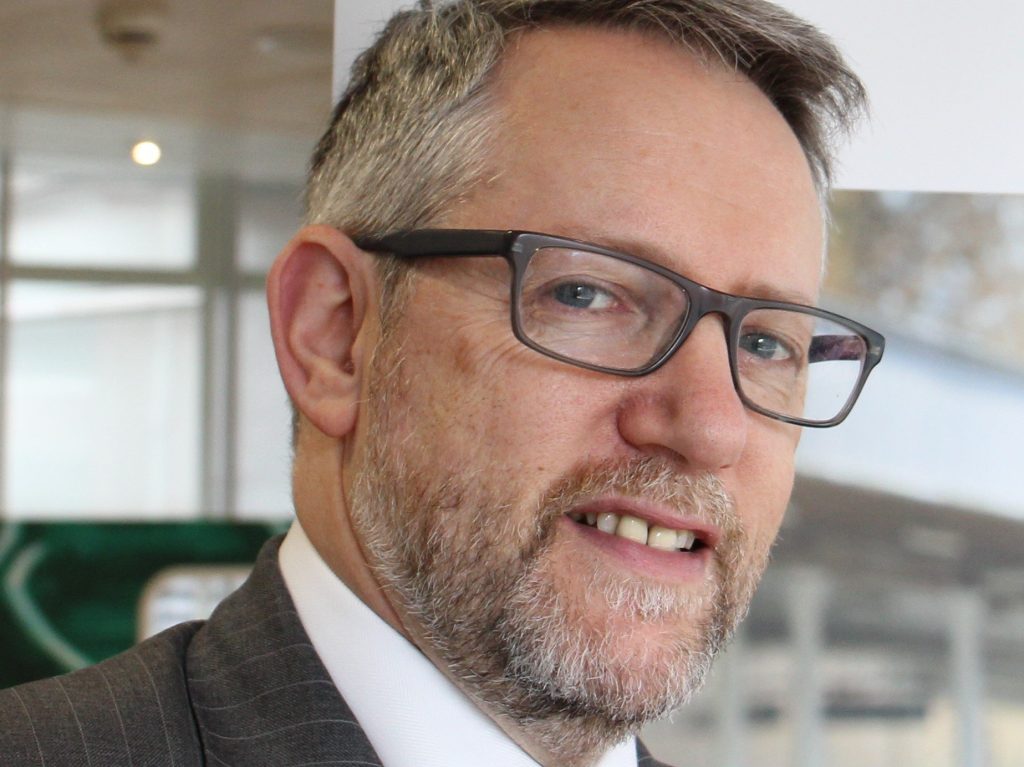 Russell Grossman
Director of Communications, Office of Rail & Road and Head of Government Internal Communications Profession, Government Communication Service
Twitter: @russellgrossman and @TheICSpace
Russell has been a communications practitioner for over 30 years, and a Senior Civil Servant with the UK Government since 2006.
He is Director of Communications at the UK Office of Rail and Road (ORR), the government department responsible for regulating Britain's railways and major roads, and also head of the UK Government internal communications profession. and a non-exec director of the voluntary "Engage for Success" movement for the advancement of employee engagement.
Russell's previous positions include Group Director of Communications at the UK Government Department for Business; Head of Change and Internal Communications at Her Majesty's Revenue and Customs; Head of Internal Communications at the BBC; and Director of Communications at Royal Mail in London.
He has been a visiting Fellow at CASS Business School in the City of London, and is a Past International Chair of the International Association of Business Communicators (IABC).
He is a Fellow of the UK Chartered Institute of Marketing, a Fellow of the UK Chartered Institute of Public Relations, and a Fellow of the Royal Society of Arts, Manufactures and Commerce.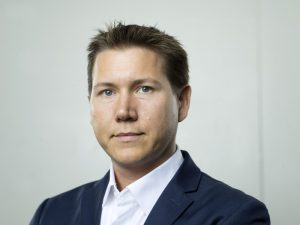 Toddington Harper
CEO, Gridserve
Twitter: @toddington_h
Toddington is a second-generation solar energy and energy storage professional, whose parents pioneered some of the world's first commercial deployments of solar energy and battery storage systems around 45 years ago. He has spent virtually his entire career focused on delivering sustainable energy solutions, including creating five successful sustainable energy and low carbon businesses which he has led as CEO in the last 18 years. Prior to establishing Gridserve Sustainable Energy Ltd, Toddington was co-founder and CEO of Belectric UK (2010 & 2011 solar world market leader), responsible for the development, construction and financing of c.350 MWp of utility scale solar farm & solar rooftop projects. 
At Belectric UK, Toddington built a multi award-winning team that delivered a fully integrated development, construction, financing, operation, maintenance, asset management solar energy & energy storage business. The business was successfully sold to RWE Innogy (largest European utility) in December 2016.
Toddington created Gridserve to deliver sustainable energy and move the needle on climate change. Gridserve's first major success was winning the highest price battery storage enhanced frequency response contract with National Grid, where the company was awarded one of only seven successful contracts out of 208 tendered. Since then Gridserve has gone from strength to strength. In 2019, against the odds of a year dominated by Brexit, they pushed through, pioneering and delivering the UK's largest and most technically advanced hybrid solar projects, and becoming the UK solar energy and technology market leader.
The company are shortly about to open the UK's first Electric Forecourt®, powered by new solar energy and battery storage projects, designed to provide the best possible charging experience for electric vehicle drivers, and assist the uptake of net zero carbon electric vehicles in the earliest possible timeframes.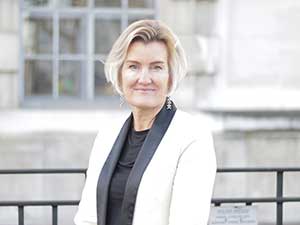 Shevaun Haviland
Deputy Director, Business Partnerships, Cabinet Office
Twitter: @Shevaun
Shevaun joined the Government in 2016 as Deputy Director of Business Partnerships for the Cabinet Office. She now also runs the Inclusive Economy Partnership for HMG.
Shevaun started her career in consultancy in London and New York. She then moved to the Walt Disney Company in strategic planning before joining Disneyland Paris, opening the second theme park. Shevaun then joined the agency world, running global accounts for Millward Brown, Mindshare and WPP.
Following this, she became a partner in a start-up digital innovation agency and venture builder, Independents United, where she also became an Advisor for the Danson Foundation.
Most recently, Shevaun was the New Ventures Director for Avado, building new businesses in Edtech and founding the Academy of Digital Business Leaders.
Shevaun is a social impact investor, sits on the Ventures Advisory Board of UnLtd, and is Trustee of Barefoot College International as well as a board member of Women of the World Foundation.
"This year's Academy is a chance to stop and reflect on the outstanding contributions made by public sector communicators over the course of the pandemic and how together we can build a more sustainable and inclusive nation."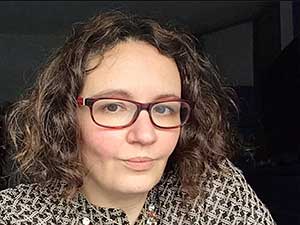 Stephanie Hill
Digital Content Producer, Government Communication Service
Stephanie manages the Government Communication Service (GCS) website, leading on digital accessibility and develop online learning for the GCS Academy. She joined the Civil Service 7 years ago and was a GOV.UK content designer for 6 years.
As a digital content professional for over 20 years, she started her career as a radio journalist in France. After moving to London, she has been managing websites – including for an international law firm and a national charity.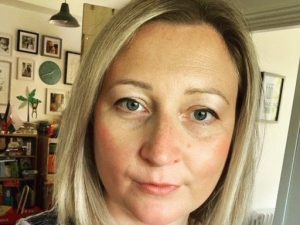 Kate Horner
Head of Campaigns, Cabinet Office
Kate leads the campaigns, partnerships and brand activity for the 26th UN Climate Change Conference (COP26), which the UK will host in November 2021. Previous to this, Kate led the campaigns and strategic comms team at MoJ, running campaigns on topics including offender employment, restorative justice and male rape. Kate has also worked in internal and strategic comms roles for London 2012, and in the private sector in both the high tech engineering and pharmaceutical industries.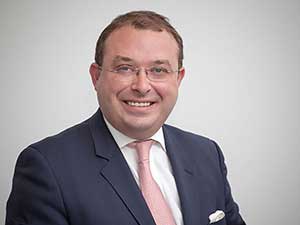 Francis Ingham
Director General of PRCA, Chief Executive of ICCO & Executive Director LGComms
Twitter: @Ingers75
For the past twelve years, Francis Ingham has been Director General of the Public Relations and Communications Association (PRCA), operating out of London, Singapore, and Dubai; and for the past seven years has also held the position of Chief Executive of the International Communications Consultancy Organisation (ICCO), operating in 70 countries across the globe.
Representing over 35,000 practitioners, the PRCA is the largest PR professional body in the world. ICCO is the voice of public relations consultancies around the world. Its membership comprises 41 national trade associations, collectively representing over 3,000 PR firms.
Ingham's background is in politics and public affairs, having previously worked for the Conservative Party and the Confederation of British Industry. He sits on the UK Government Communication Service Strategy and Evaluation Council and leads the membership body for UK local government communicators, LG Comms. He was External Examiner to the American University at Richmond and Visiting Lecturer at the University of Westminster.
Educated at Oxford University where he read Politics, Philosophy and Economics, he appears in both the UK and the Global editions of PR Week's PowerBook.
"The 2020 Comms Academy brings together the public sector's most experienced and senior communicators, at a time when public sector communications has never been prominent or important"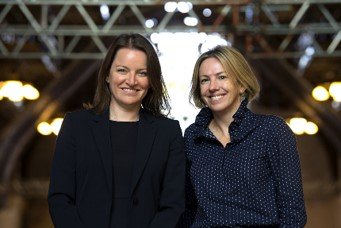 Clare Jennings and Alice Holmes
Director of Communications (jobshare), House of Commons
Clare and Alice are former senior civil servants, third sector communicators and campaigners, who currently job-share as Director of Communications for the House of Commons. They have led the amazing communications team in the Commons through a period of unprecedented public interest, historic 'firsts' and significant internal cultural transformation.
"An opportunity to share, learn and discuss with fellow communications professionals some of the unprecedented and historic challenges faced by public sector communications over the last year."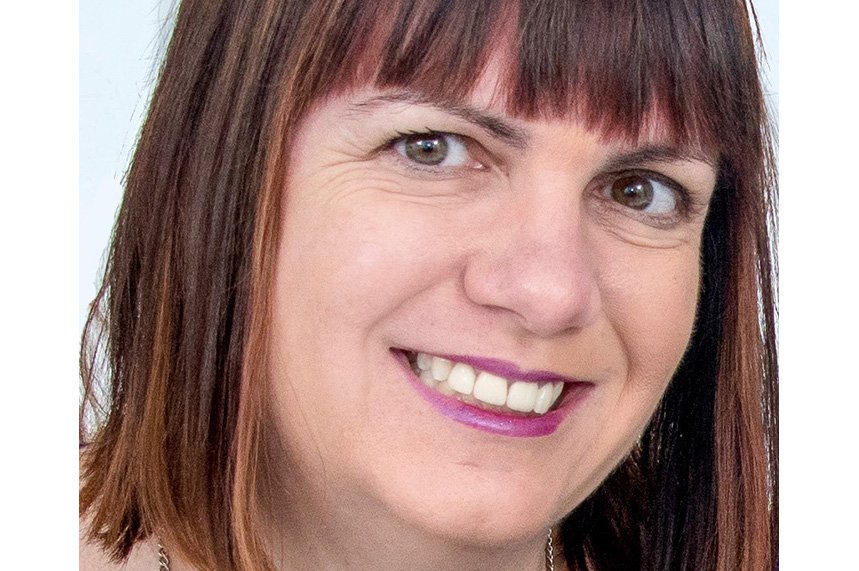 Alix Macfarlane
Chair of LGcomms and Deputy head of communications Brighton & Hove City Council
As chair of LGcomms, I lead our executive committee of communications professionals from around the country as we work to raise the standard of communications in local government and the public sector.
I am a senior comms professional, working in-house at Brighton & Hove City Council one of the UK's busiest and most politically complex local authorities.
"Comms Academy 2020 brings together communications professionals from around the country to gain new knowledge, skills and experience. This year's event offers the chance to hear from experts in our field across three days of sessions providing the latest industry insight and case studies."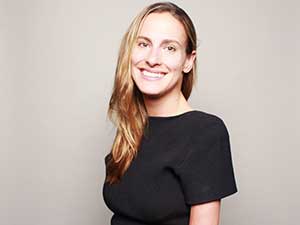 Christina Mallon
Global Head of Inclusive Design and Digital Accessibility, Wunderman Thompson
Twitter: @christinamallon
Christina Mallon leads Inclusive Design at Wunderman Thompson, where she consults brands on how to implement inclusive design practices into their business strategies.
Christina is a woman at the forefront of an important movement towards inclusivity in design and advertising. She has a unique and special voice, championing individuals often ignored by these industries – particularly those with disabilities.
At the start of Christina's professional career, her arms slowly became paralyzed. The transition to "disabled" was challenging but has never slowed her down for a second. As a young digital marketing professional starting her career with a "disability" she felt under-represented as a consumer. Rather than being discouraged, she recognized the opportunity to grow awareness and make a measurable impact within the industry. This realization inspired her to start an inclusive design practice at Wunderman Thompson and lead one of the only incubators focused on wearable tech for people with disabilities called Open Style Lab at MIT & Parsons. She has partnered with brands like The Wing, Macy's, IKEA, Tommy Hilfiger, & Microsoft on how to make their customer experiences more inclusive.
Christina's work around inclusive design has received world-wide attention and has been featured in Fast Company, Vogue, NBC News, PBS, Hulu and BBC. Also, she received Smithsonian's Emerging Designer of the Year 2019, Ad Age 40 under 40 and D&I Champion of the Year, Adweek Creative 100, Yahoo's Heroes Role Model 2020 and Business Insider's Rising Stars.
"I hope that Comms Academy participants will be inspired to make their communications more disability inclusive."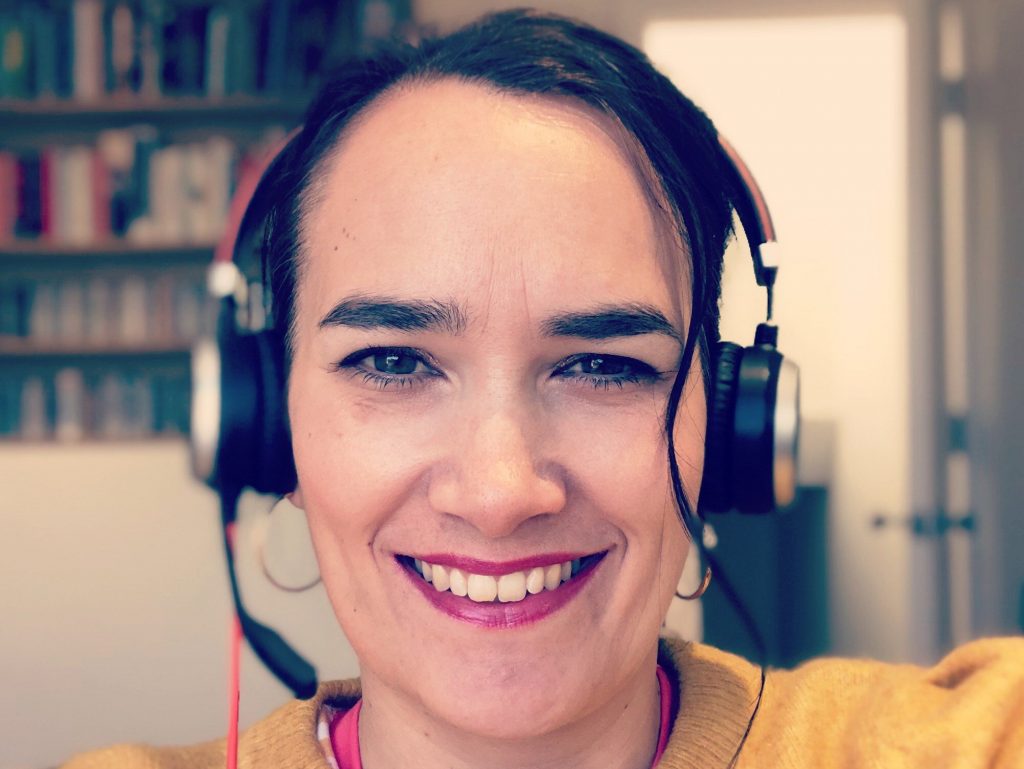 Claudine Munro-Iafon
Chief Operating Officer, HMRC Communications
Claudine leads on Strategic Communications and isthe Chief Operating Officer for HMRC Communications. She has worked in HMRC for almost 10 years in various roles, including Head of Comms for Chief Digital Information Officer Group, and before that she was responsible for the Real Time Information (RTI) communication campaign.
She started her career in government as a web editor at National Statistics and then moved to the Cabinet Office to design and build the GCN (now GCS) membership website and database. From there, she went on secondments to Number 10, Home Office and Ministry of Defence (MOD). She  lives in London with her husband Will and their three young children, Fraser, Keir and Róisín.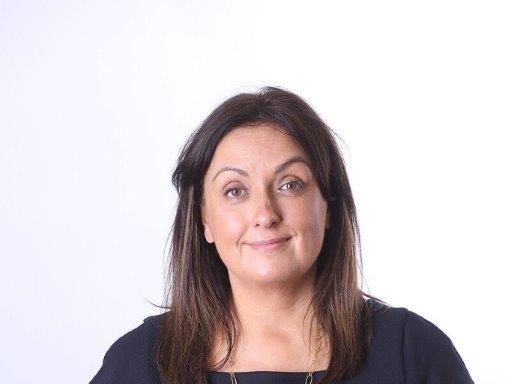 Nicki Newburn
Business Development Manager, CFH Docmail
With over 25 years in the print and communication industry, Nicki has a passion for providing organisations with a successful, effective way of engaging with their different audiences.
From voucher printing for major retailers to single and multi-page printed communications and insert fulfilment for local authorities and housing associations, Nicki has grown with the communication sector, providing her with an expert understanding and knowledge which she is able to utilise to help her clients.
Conducting industry and business audits, implementing bespoke and standardised communication solutions, driving business audits and identifying communication scenarios for clients, are ways in which Nicki utilises her expertise to help clients benefit from the value of post.
Nicki is dedicated to delivering best in class service, helping deliver successful communications and helping clients meet their requirements no matter what.
Who says post is vital? Nicki does.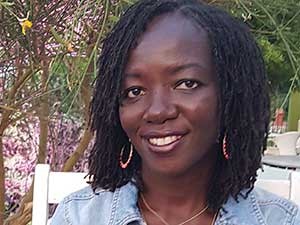 Florence Obinna
Consultation and Engagement Manager, Hackney Council
Twitter: @FlorenceObinna1
Florence has worked at Hackney since 2009 and played a key role in developing Hackney Council's in-house specialism in consultation and engagement, especially increasing the participation of 'seldom heard' voices.
Florence has recently led the diversity workstream of the NHS Test and Trace Keep London Safe Communications & Engagement Campaign.
Florence has also provided consultation and engagement support, managed focus groups and sampling frameworks for a variety of external clients including NHS City & Hackney and Crawley Borough Council.
"This year's Academy programme will provide a great opportunity for delegates to share and learn from examples of best practice across Public Service Communications."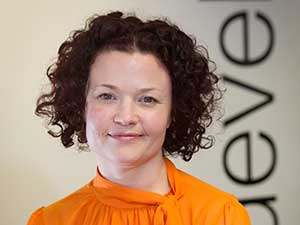 Julie Odams
Assistant Director of Communications & Customers, Derbyshire County Council
Twitter: @JulieDOdams
I have been Assistant Director of Communications & Customers for Derbyshire County Council since July 2019 where I lead strategic communications, customer service and digital transformation with a team of around 100 people. Prior to joining Derbyshire, I worked as Head of Communications and Student Experience at two universities in the North West and Midlands for three years, following 14 years in communications in both county and city local authorities.
"I think the Public Service Communications 2020 Academy is a brilliant chance to get some headspace away from the day job, connect with like-minded colleagues and invest in your skills and knowledge."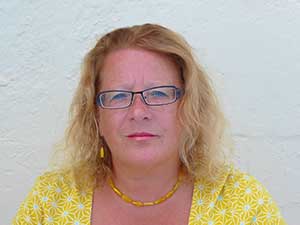 Mandy Pearse
Direct at Seashell Comms, CIPR President Elect 2020, Seashell Communications
Twitter: @mandypearse, @i_seashell
Mandy Pearse is a PR consultant, speaker and trainer working predominantly with the public sector but with some work for private and third sector bodies. She is a former Chair of the CIPR Local Public Services Group and is CIPR President Elect 2020. 
Her consultancy work includes work for the Local Government Association. Mandy is an engagement specialist with a background in market research, consultation, and stakeholder engagement. She has also led Communications at several local authorities.
Mandy is a Chartered PR and Chartered Marketer, a Fellow of CIPR and holds an MBA.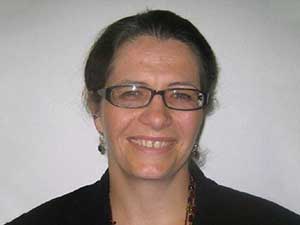 Claire Pimm
National Resilience Communications Hub, Cabinet Office
Claire Pimm is currently director of the National Resilience Communications Hub in the Cabinet Office. She leads a team delivering essential campaigns and communications for the UK Government on the coronavirus pandemic. She has held a range of roles in Government, and is an experienced senior manager with professional expertise in all areas of campaigning, communications, marketing and public affairs.
Prior to coming into Government, she worked in local government and in the charitable sector. She is the Chair of Disability Snowsport UK, a charity that enables disabled people to take part in snowsports.
Sarah Rochester
Service Manager, Communications and Marketing Customer & Digital Services, Aberdeenshire Council
Twitter: @sarahjc01
Sarah has worked in local government for 5 years, leading a team of comms, marketing, creative and UX colleagues at a time of unprecedented challenge both before and during a global pandemic. Before this, she worked in aviation in a PR role, and before that was in radio news at stations across Scotland for nearly a decade.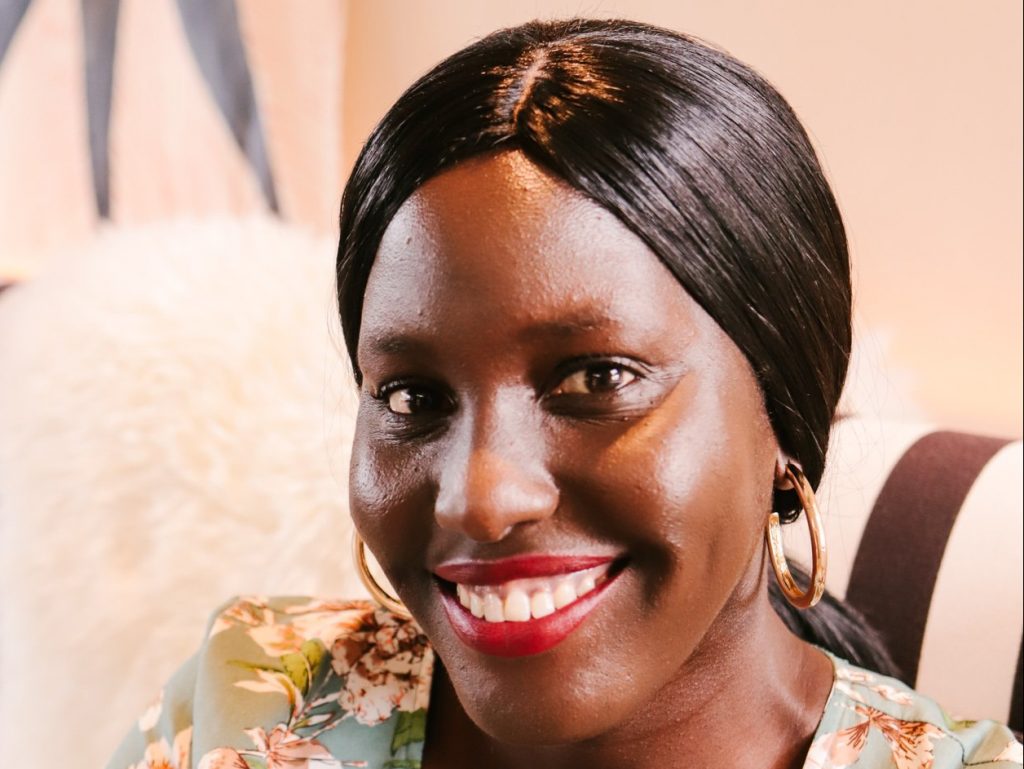 Harriet Small
Communications consultant and founder, No. 84
Twitter: @harrietsmallies
Harriet is a communications consultant and the founder of No.84. She has 12 years' experience in communications, journalism, and public affairs at companies such as Hackney Council, The UK Civil Aviation Authority, Transport for London, Sky, Merton Council, the European Union, NHS, and titles across Hearst Media. She is the winner of the IoIC rising star award 2019, where she also sits on the FutureNet committee. In 2018 her 'Be Epic' campaign for Merton Council was shortlisted for an Employee Engagement award in the IC category. Harriet also curates the blog commsoveracoffee.com and is an ambassador the Taylor Bennett Foundation.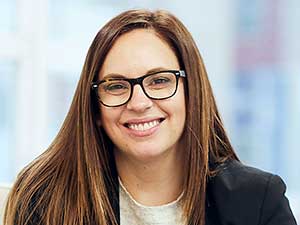 Jennifer Sproul
Chief Executive , Institute of Internal Communication
Twitter: @IoICNews
Jennifer is responsible for the leadership of IoIC, the only independent professional body solely dedicated to internal communication. IoIC is the voice of internal communication, setting standards for more than 70 years through qualifications, career development, thought leadership and best practice.
Prior to joining IoIC, Jennifer has worked for over 18 years in professional associations, most recently as Strategic Marketing Director at the Market Research Society, developing and leading on activities across marketing communications (both internal & external), careers, membership, professional development and publishing.
"I hope this event is an opportunity for delegates to hear about more about how the communication profession is adapting with inspiring insights and practical suggestions enabling delegates to reflect and develop their skills in continuously changing landscape."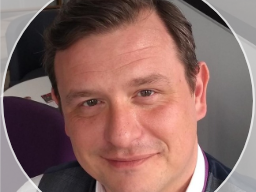 Wayne Stephenson
Assistant Director of Environment and Culture, London Borough of Hounslow
Twitter: @LBofHounslow
Wayne has 25+ years' experience in Local Government, gaining a wide understanding of environmental challenges and associated policy and operations, having held a number of high-profile positions with London Local Authorities. Wayne joined Hounslow in March 2019, and since has spearheaded a number of local environment initiatives, expressing new ways of thinking and adopting best practice to enable co-production with communities. Wayne is the Senior Responsible owner of Hounslow's Green Recovery Programme which is part of Hounslow's overall response to Covid-19 through their Recovery Plan approved in October 2020. Wayne is also responsible for a range of Environmental Services including Waste, Recycling and Circular Economy, Highways and the successful PFI, Parks and Green Infrastructure development along with Culture development, recovery, and programmes.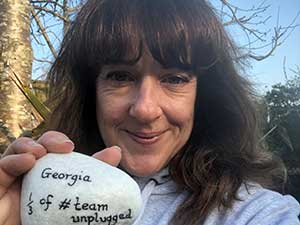 Georgia Turner
Head of Communications and Marketing, Bournemouth, Christchurch and Poole (BCP) Council
Twitter: @GeorgiaTurner & @CommsUnplugged
Proud to be Head of Communications and Marketing for one of the largest and newest unitary councils in the country, serving 400,000 residents, Bournemouth, Christchurch and Poole (BCP) Council. Having been instrumental in making the case to Government and locally for the creation of the authority, I ensured the safe landing and design of the communications function on day one, brand development and on and offline launch campaign for the new council. Currently embracing working with a 6-week old NOC administration alongside the beast that is warning and informing.
Co-creator of Comms Unplugged, a learning and wellbeing event and community for public and voluntary sector comms professionals.
"I am confident that Academy will provide a much-needed beacon of optimism and respite for local government communicators – and in particular tick the 'keep learning' and 'connect' steps-to-wellbeing boxes as we collectively search for ways to improve our profession's mental health."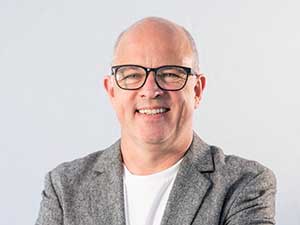 Stephen Waddington
Managing Partner, Wadds Inc.
Stephen is a professional advisor to creative agencies and communication teams. His clients include Allegory Agency, Don't Cry Wolf, Lynn PR, Miramar Group, SourceCode Communications, Story Comms, and Unwritten Group. He is a Visiting Professor at Newcastle University, supporting the university and students through teaching and mentoring, and an external examiner for the CIPR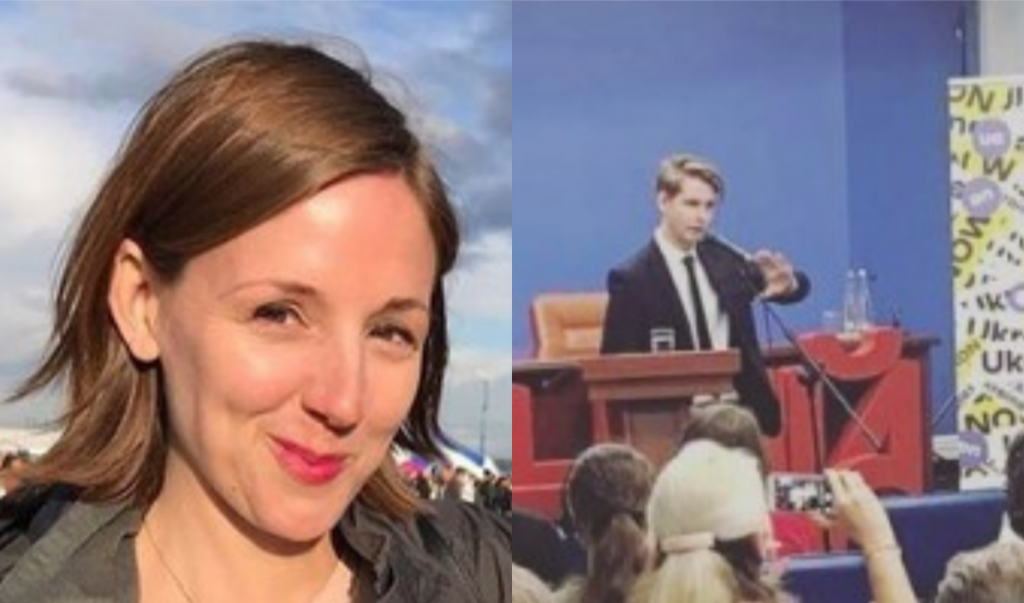 Katie Williamson-Walsh and Marcus Beard
Response Lead and Analytics lead for the Rapid Response Unit, Cabinet Office
Twitter: Ukgovcomms @cabinetofficeuk
Katie and Marcus are currently Response Lead and Analytics lead for the Rapid Response Unit, operating from within the Cabinet Office and No 10.
During Covid-19, this specialist unit has worked at pace to combat false and misleading narratives about coronavirus, ensuring the public has the right information to protect themselves and save lives.
Harmful narratives include purported 'experts' issuing dangerous misinformation to criminal fraudsters running phishing scams, and the government's Rapid Response Unit coordinates with departments across Whitehall to deploy the appropriate response.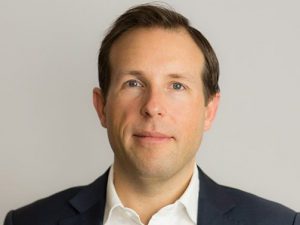 Craig Woodhouse
Director of Communications, Department for Business, Energy and Industrial Strategy
Craig is Director of Communications at the Department for Business, Energy and Industrial Strategy. A political journalist for 10 years, most recently as Chief Political Correspondent at The Sun, he made the move into government as special adviser at the Department for Digital, Culture, Media and Sport in 2016. From there he worked on the 2017 general election campaign, served as the Prime Minister's Press Secretary in 2017, and advised major corporate clients during a spell at the global PR and public affairs firm Edelman.