Who is speaking at this year's Academy? Find many of the confirmed speakers listed alphabetically by their first name below (and you can find them listed in the Academy programme as well).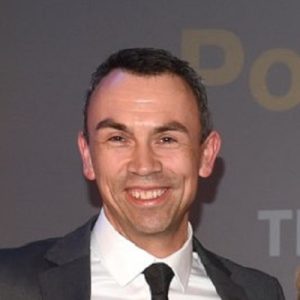 Alex Waddington
Founder of Whetstone Communications
Alex is the founder of Whetstone Communications. He is an advocate for greater data literacy in comms, and for the personal and organisational benefits of data curiosity, discovery and analysis. An experienced leader and strategic advisor, in his career he's worked in PR, internal communications, marketing, policy and public affairs, in the higher education, public and charity sectors.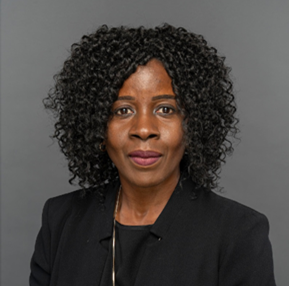 Althea Loderick
Chief Executive of London Borough of Southwark
Prior to joining Southwark in May 2022, Althea previously held the Chief Executive position at Newham Council and before that she was the Strategic Director for Resources in Brent Council and Chief Operating Officer in Waltham Forest.
Before Althea returned to local government in 2010, she was a senior director in a national policing improvement agency where she led people strategy, workforce modernisation and change programmes affecting the policing workforce of almost 250,000 officers and staff. Prior to this, she was a deputy director in the National Offender Management Service where she was the lead for people strategy and workforce change.  Althea has also worked at Enfield and Hammersmith and Fulham Councils but spent the first 10 years of her career working in supported housing organisations for homeless and vulnerable people.
Althea is a keen supporter of the Lifeboats Charity the RNLI where she is a member of their Council and chairs the Racism, Discrimination and Diversity Action board.
When not working, she enjoys cycling with women's social rides groups and quality time with family and friends.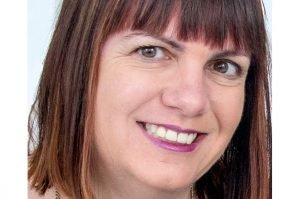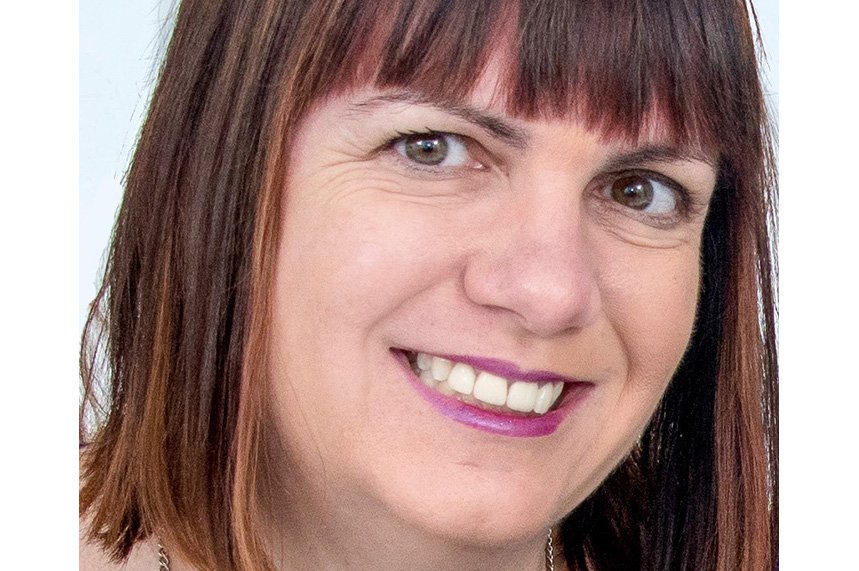 Alix Macfarlane
Interim Director of Communications Improvement and Intervention, Thurrock Council, and National Secretary LGcomms
Alix is an experienced senior communications professional with more than a decade of experience working in local government and a background in local journalism. Alix is currently Interim Director of Communications for Thurrock Council, leading on communications around the council's improvement journey following Government intervention and overseeing the communications team.
Alix has been part of the LGcomms executive team since 2018 and previously held the post of LGcomms Chair for three years. She is currently the organisation's National Secretary.
Proudly from Brighton & Hove and an avid supporter of her home city's historic Royal Pavilion and Brighton Pride.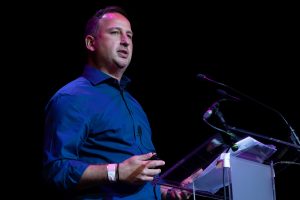 Andreas Christophorou
Director of Communications and Marketing, London Borough of Tower Hamlets
Andreas has spent 20 years working across local and central government, private and third sectors, and in major projects including the 2012 Olympic Games.
After joining Tower Hamlets, Andreas rebuilt the Communications and Marketing Service helping move the local authority from government intervention to being one of the country's best performing councils. He is part of the Corporate Leadership Team and adviser to both the Chief Executive and the Executive Mayor.
Previously, Andreas was Head of Communications at London Borough of Sutton and worked for City of Westminster's communications arm Westco.
For seven years, Andreas was the Head of Media for the 2012 Olympic legacy serving two different Mayors of London. This included the UK's most complicated land assembly, the development of the Olympic Park and its transformation into Queen Elizabeth Olympic Park. Andreas began his career in local and national newspapers.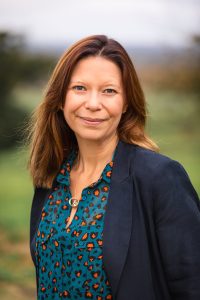 Antonia Dixey
Chief Executive Officer, Participation People
Participation People's CEO and Founder Antonia Dixey has built a solid reputation as a charismatic public speaker and expert consultant passionate about giving young people a voice on services and issues that affect them. She is uniquely qualified to share her insight on how organisations and young people can work together to co-produce solutions and is driven to create a future that offers inclusive and accessible opportunities for all.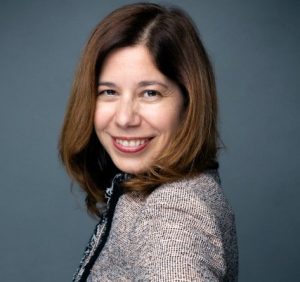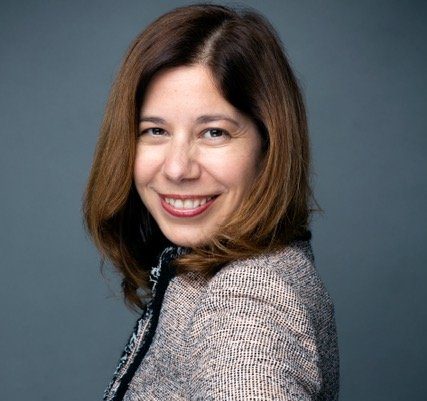 Camilla Mankabady
Communications Director, Liverpool City Council
Camilla Mankabady has been Communications Director at Liverpool City Council since 2019. She leads on all communications, marketing and engagement for Liverpool. 2023 has been an incredibly busy year with Eurovision 2023, all-out local elections and a continuing internal transformation and culture change programme. Camilla thrives under pressure and since her arrival in local government has co-created many campaigns with residents and central government departments.
Before returning to her home city, Camilla spent 20 years running flagship TV network newsrooms, across both BBC News and ITV News, and working internationally as a Senior Media Consultant. In 2018, Camilla was nominated for a BAFTA for her news programme's coverage of the Grenfell Fire disaster.
Camilla is an avid 'culture vulture' and is very proud to serve as a trustee at the renowned Liverpool Everyman and Playhouse theatres and a board member at the Royal Liverpool Philharmonic.
Caroline Adlem
Head of Communications and Resident Engagement, Slough Borough Council
Caroline has been Head of Communications and Resident Engagement at Slough Borough Council since summer 2022 so knows first-hand what it's like to be a council in intervention. Previously Caroline worked on a large-scale social marketing campaign 'Find Your Active' for Active Essex and held the position of Head of Commercial and Traded Development at Essex County Council, identifying and developing profitable commercial ventures.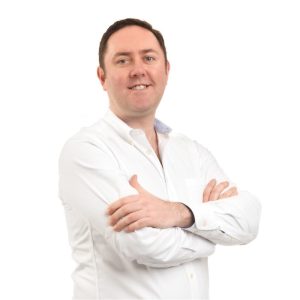 Colm Howard-Lloyd
Head of Public Affairs and Stakeholder Engagement, Local Government Association
Colm is Head of Public Affairs and Stakeholder Engagement for the Local Government Association leading a busy team supporting engagement with parliament, parliamentarians, and stakeholders. His experience includes roles across the public, private and political sectors.
Before joining the LGA he worked for a communications agency as Director of Public Affairs, and at the Shadow Strategic Rail Authority, KPMG, and Accenture.
At the London Development Agency, as Head of Engagement and Research, he led on stakeholder engagement for major initiatives including The Thames Gateway, the Mayor's Economic Development Strategy, and the Crystal Palace Park Masterplan.
In addition to working for a London MEP and for the European Commission as a Human Rights Expert, he is a trained Election Agent and Election Observer.
Away from public affairs Colm has been part of founding teams behind two digital startups, including a social network that remains one of Apple's most popular apps.

Dan Bates
Executive Director Bradford 2025
Dan's appointment as Executive Director of Bradford City of Culture 2025 marks a return to West Yorkshire, following 13 years as the Chief Executive of Sheffield Theatres, the UK's largest regional theatre complex. 
After training at the Royal Central School of Speech and Drama, he worked across a number of organisations including Theatre Royal in Windsor, Leeds Playhouse and York Theatre Royal before joining Sheffield Theatres in 2009. 
Work that he produced in Sheffield includes the World Premiere of Everybody's Talking About Jamie, Life of Pi (now on Broadway) and, most recently, Standing at the Sky's Edge, which will open next year in London after a sell-out run at the National Theatre. 
Dan was also until recently a Board member of English Touring Theatre. 
Dan works alongside Creative Director, Shanaz Gulzar, building the delivery team, creating the programme and working to ensure that Bradford 2025 is the most incredible year for everyone in Bradford and far beyond.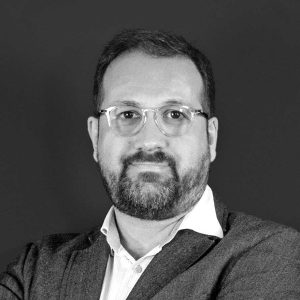 Dan Hare
Chief Operating Officer, e-shot
Dan Hare is a director at Forfront; creators of the e-shot digital communications platform. With more than 25 years' experience in digital marketing, Dan has worked to support a vast range of central and local government customers to create highly effective digital campaigns. He in an engaging presenter who teaches best practices on a range of topics including email design, marketing automation and accessibility.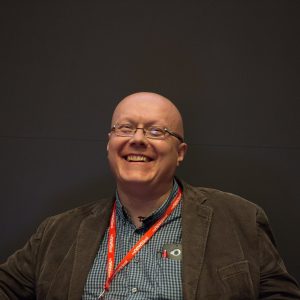 Dan Slee
Director, Dan Slee C2 Ltd
Dan Slee is a freelance digital communications consultant who specialises in the public sector. He spent 20 years working for and with the media as a journalist and in local government communications. He has pioneered the use of social media in local government since 2008. He is a former editorial board member for The Guardian's Public Sector Leaders and a former LGComms Future Leaders alumni. He is a Fellow of the RSA and a CIPR Local Public Sector committee member. He co-founded commscamp the largest UK public sector comms unconference. You can find him at danslee.co.uk and dan@danslee.co.uk. He tries to make future comms easier.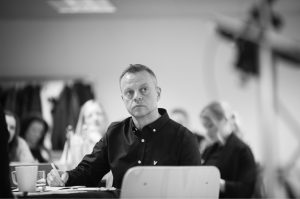 Darren Caveney
creator and owner of comms2point0 and creative communicators ltd
Is the creator and owner of comms2point0 specialist consultancy, Creative Communicators Ltd. His 27 years in communications, PR and marketing includes 10 years as a head of comms in local government and two years as a director of comms in the NHS.
He runs bespoke communications and PR consultancy support, reviews and training for in-house teams including: Supercharged social media, strategy and campaign workshops, narrative development, powered-up podcasts and mental health and wellbeing for comms teams.
He has delivered in-house training and consultancy for well over 300 organisations and has worked directly with 80 councils on a range of consultancy, training and support plus NHS, government departments, universities, housing, blue lights and third sector organisations.
Darren is an associate with the Local Government Association, delivering training, reviews, and support with creating new resources such as narrative and storytelling resource  and building a compelling narrative for your council and why it matters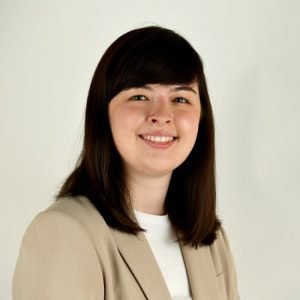 Emma Brickell
Senior Account Manager, Grayling
Emma is a public affairs and stakeholder engagement specialist based in Manchester and she works for Grayling, a UK-wide communications agency. In her work at Grayling, she works across a variety of sectors including telecoms, local government, transport, health and energy where she leads on political stakeholder engagement.
Emma's knowledge of the political landscape in the North and across local and regional government provides her clients with the insights for effective engagement. Prior to joining Grayling, Emma worked for a Manchester MP for several years. During this time, she has worked collaboratively with a range of Government Ministers, Members of Parliament, and regional leaders. Emma is also a Councillor on Manchester City Council, a role which she has held for seven years. Her experience as a local councillor gives her a different perspective through the lens of the council and community.

Francesca Day
Public Affairs Manager, Essex County Council
Francesca began her career working in Parliament for Barry Sheerman, Labour MP for Huddersfield. She then moved on to lead public affairs teams in the private sector and later at the Association of British Insurers. Francesca has also worked as Director at the public affairs consultancy, DLA Piper before joining Essex County Council 7 years ago to formally set up and run the council's public affairs function.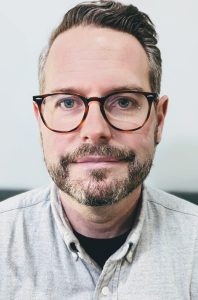 Geoff Cowart
Head of Communications, London Borough of Hammersmith & Fulham
Geoff has more than 25 years of experience working in the fields of music, politics and publishing in both the UK and US. Former journalist and champion of all things local. He holds a special interest in placemaking campaigns using community-centric approaches to arts, culture and regeneration.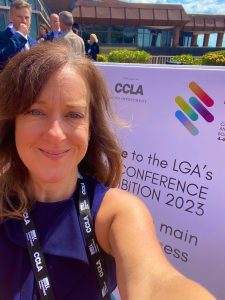 Georgia Turner
Communications Consultant at Georgia Turner Communication, and LGA Associate 
Georgia provides independent strategic communications and engagement advice and capacity to councils and other public sector organisations. With 25 years motivating, growing and directing communications, digital & web, brand & creative, consultation, research & engagement and PR & media teams within local authorities, she now offers training, strategy, communications review and short-term capacity supports as a freelance consultant. Contact her via www.georgiaturnercommunications.co.uk or on LinkedIn.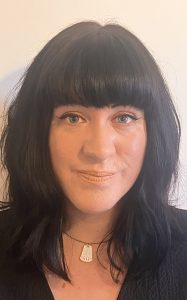 Helen Clarke
Director of Communications and Engagement at Lewisham Council
Helen has a background in journalism and has worked for local authorities across London since 2010, delivering media relations, crisis comms, targeted campaigns and strategic communications – most recently at Hackney Council.
At Lewisham she has built an award-winning team which supported the delivery of Lewisham's year as the Mayor's London Borough of Culture in 2022. She is committed to delivering high impact, insight-driven campaigns and creating positive change that makes a real difference to the communities she serves.
Helena Hornby
Head of Campaigns, Social Media & Internal Communications at Staffordshire County Council
Helena is a communications and engagement leader based in Manchester. She has over 13 years' experience in the public sector, including both central and local government. She now heads the award-winning Campaigns, Internal Comms, and Social Media teams at Staffordshire County Council, where she puts her skills, knowledge, and enthusiasm into to creative comms that have real impact. She believes in bold, brave, insight-led comms that make a difference, and in supporting her team to focus on their wellbeing and personal development as a priority.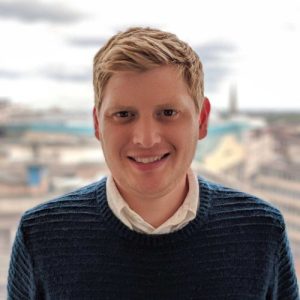 Jack Fox
Senior Digital Consultant, Orlo
As a Senior Digital Consultant at Orlo, Jack is passionate about helping public sector organisations connect with the citizens they serve by working with them to develop and enhance their digital engagement strategies and build trust with their communities.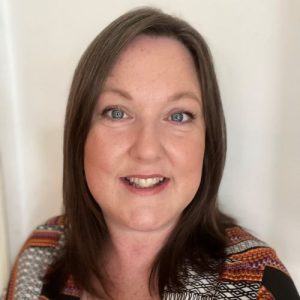 Kelly Quigley-Hicks
Communications and Marketing Manager at the Association of Electoral Administrators (AEA) since 2019
A Chartered PR Practitioner, she draws on over two decades of experience – including 15 years in local government – to help support 2,000+ AEA members across UK local authorities.
When working across district council services in a two-tier area, Kelly's favourite projects were always elections-based. She is passionate about sharing good practice and knowledge across the sector.
Kelly firmly believes election counts are some of the most fun you can have in local government.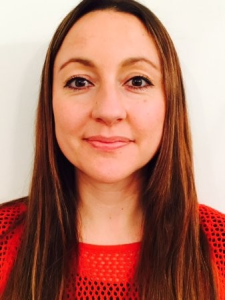 Kerry Middleton
Head of Communications, Marketing and Engagement, MCIPR, Oxfordshire County Council
Kerry is an experienced senior communications, marketing and engagement professional with a track record of success within both the public and private sector. She has over twenty years of experience as a local government communicator spanning a variety of political administrations and coalitions – executive, cabinet and mayoral. This has included at Surrey and Oxfordshire County Councils; at Oxfordshire County Council and Cherwell District Council in a joint team; and at the London boroughs of Tower Hamlets and Kingston-upon-Thames.
In her current role, Kerry has built a new communications service that is driving and delivering best practice activity to respond to and support highly ambitious organisational policies. These have kept Oxfordshire in the headlines, and Kerry and her team rather busy, over the last couple of years, particularly in the area of transport and climate action.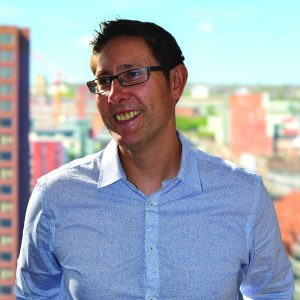 Leigh Bramall
Director, Counter Context
Leigh is an experiences communications professional having worked in both London and Sheffield in private-sector PR roles and in communications for a Member of the European Parliament. Leigh has a deep understanding of local government and combined authorities. He was Deputy Leader of Sheffield City Council up to March 2017, leading politically on regeneration, planning and transport in the city for six years.
Leigh has been at Counter Context for almost seven years leading on public policy, community consultation, stakeholder engagement and construction comms work in support of local government transport and regeneration projects and policies.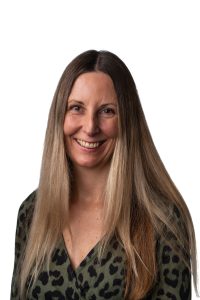 Louise Neilan
Head of Communications and Corporate Consultation, Southwark Council
An accomplished communications leader with 20 years' experience of protecting and enhancing the reputation of public sector bodies, Louise understands how innovative policies, excellent communications and effective engagement can transform lives. With a detailed understanding of the challenges facing the public sector, she draws on a career embedded in local government, both from the national perspective of a regulator, and at the local level. Her collaborative and creative approach gets the best from her teams, and delivers outstanding campaigns, partnership working, media and crisis management, always with the best interests of residents at heart. Louise has spoken extensively on crisis communications and personal resilience, having led the local communications response to the London Bridge and Borough attacks in 2017, sharing good practice with colleagues across the country.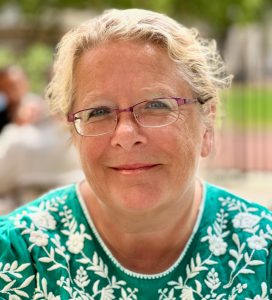 Mandy Pearse FCIPR
Seashell Communications
Mandy has over 20 years experience working with local government both in-house and as a consultant to the sector via Seashell Communications and as an LGA associate. She is a former president of the CIPR, Board member of the Global Alliance for PR &Comms and winner of a PR Globe award for contribution to PR. Mandy specialises in consultancy, research and training.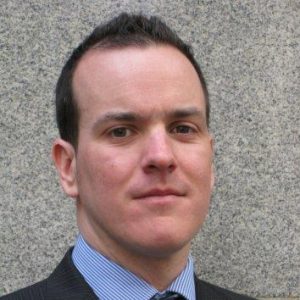 Matt Nicholls
Head of Communications Improvement and Support at the Local Government Association
Matt established the LGA's communications improvement offer in 2015, which provides direct support to around 50 councils every year, including peer reviews and crisis communications. He was previously the LGA's Head of News and also Interim Head of Communications at Rochdale Council. Prior to this he worked in communications at one of the UK's largest trade unions and started his career as a local journalist.
Michael Moore
Head of Communications, Cheshire East Council
Michael is head of communications at Cheshire East Council, the third largest council in the Northwest of England.  Prior to this role he worked in various roles in marketing, communications, brand management, design studio and production management in the public and private sectors.  Michael has been a member of the LGcomms executive committee for three years and is lead for the diversity and inclusion workstream. He is chair of the Cheshire East Place health and care partnership communications and engagement collaborative, an active member of the Cheshire Resilience Forum comms and media cell, and a CIPR accredited practitioner.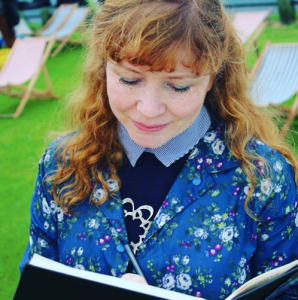 Nicola Greenan
Strategic Lead for City of Culture, Policy & Events, City of Bradford Metropolitan District Council
Nic was appointed in February 2020 as the new lead for cultural partnerships at Bradford Council.
In 2009 Nic set up the LS14 Trust a community based social enterprise in Seacroft, which was the social housing estate she had grown up on. The award winning LS14 Trust has gone on to employ local residents to deliver an events hire company, a digital lounge and café. In 2014 she was appointed Director of External Relations at East Street Arts a national charity to lead on developing and delivering new creative enterprise models for example; The Art Hostel the UK's 1st Social Enterprise 34 bed Art Hostel and Convention House a new dedicated Art & Tech Hub in Leeds dedicated to creating news ways for learning through arts & technology. In 2016 she was appointed chair of engagement for Leeds 2023 bid for European Capital of Culture. In 2017 she was awarded the prestigious title of Yorkshire Women of The Year for her contribution to the creative sector.
Nic was integral in the development of the winning bid for UK City of Culture 2025.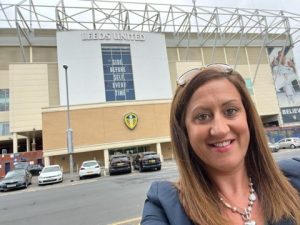 Rosie Fyfe
Sales Controller for the North, AdSmart from Sky
Here at Sky we have the leading targeted platform AdSmart, which allows businesses of all shapes and sizes to benefit from the most trusted and effective way to advertise, reaching the right audience, in world class content, for a lot less than you might think! The addressable TV market is an exciting landscape for many Local Authorities, allowing you to eliminate the wastage, being able to report on live campaign delivery and prove the success through measurement capabilities, making budgets accountable.  We work with many Local Authorities across multiple campaign messages and today we would like to highlight the success we see within the Fostering, adoption sector. Our breakout session is with Leeds City Council who have ran a successful Foster4Leeds campaign which we would like to share the campaign objectives, execution of the campaign and results so you can emulate this success within your local area. The beauty of Adsmart is that you can speak to the right audience through our granular targeting capabilities, delivering the key message into family homes to raise awareness about fostering and to start that consideration process.
Ruby Bhattal
Head of Communications and Marketing, Nottingham City Council
Ruby Bhattal is Head of Communications and Marketing for Nottingham City Council. Ruby is an experienced communications and marketing leader and has worked within the private and public sector on a wide variety of initiatives. Ruby is passionate about playing a role in improving lives and life chances and invests time to nurture creativity and innovation in partnership working to deliver great outcomes.  Ruby is a strong believer of helping others reach their full potential and this has enabled Ruby to develop high performing teams who have attracted national recognition for their creative, award-winning campaigns at Nottingham City Council. Ruby is a strong advocate for lifelong learning and a Chartered Marketer and Fellow of the Chartered Institute of Marketing.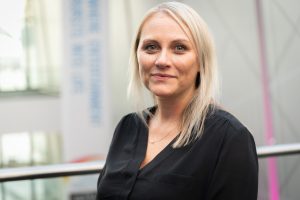 Sarah Latcham
Communications Manager, Liverpool City Council
Sarah has worked in the communications sector for nearly 25 years, and since 2010 has led on the PR for Culture Liverpool – the hub for all of Liverpool's cultural events, activities, film office, cruise sector and visitor destination offering.
As part of this role, Sarah has been responsible for developing media strategies and leading the tactical delivery for some of the biggest events to ever take place in Liverpool and across the wider City Region. These include victory football parades, Giants exploring the City, a historic meeting of Cunard Queens on the River Mersey and the Eurovision Host City programme – and Liverpool holds the accolade of being the most successful Eurovision host city ever. And it's not just about the major events. Sarah gives PR support to grassroots and community activities across the city and the wider City Region, helping to make cultural experiences accessible and available to all residents and visitors.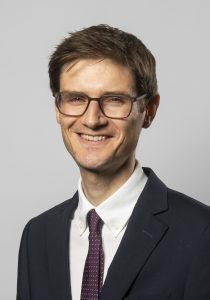 Councillor Tom Hunt
Sheffield City Council
Tom Hunt was elected as Leader of Sheffield City Council in May 2023. He was previously Deputy Director of the Sheffield Political Research Economy Institute at the University of Sheffield. Tom was also previously Chair of Trustees for a Sheffield charity and community enterprise that delivers a wide range of health, employment, leisure and community services. He has also worked in Parliament.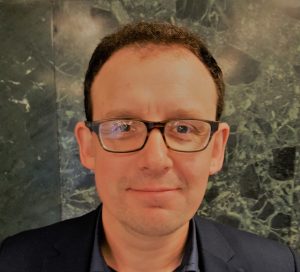 Will Maplebeck
Public Affairs Manager, Core  Cities UK
Will began his career in journalism before starting a career in public relations and public affairs. Before joining Core Cities UK he worked for Newcastle City Council on a range of projects. He also chairs the Core Cities UK communications directors group and is passionate about the power and potential of the local state.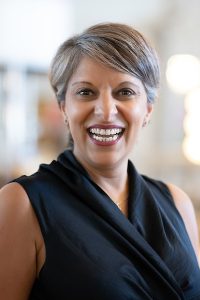 Yogita Popat
Assistant Director for Sustainability, London Borough of Barnet
Yogita is Assistant Director for Sustainability at Barnet Council. Having only declared a Climate and Biodiveristy in May 2022, Barnet has picked up pace in their ambition to become one of London's most sustainable boroughs and be a vocal climate leader. Delivering at pace and by putting communities, residents and businesses at the heart of our plan, in Jan 2023 we launched our BarNET ZERO campaign, a 20-year drumbeat of activity, which has shown value for money already. Find out about Barnet's journey to net zero through BarNET ZERO – Join our journey to becoming net zero carbon | Engage Barnet