Reaching over 28 million people around the world, with over 11,000 tweets highlighting the day-to-day work of council staff and elected members, 2018's #OurDay was once again a huge success. This year the campaign was run by LGA Digital, Campaigns and Marketing Officer Ellie Taylor.
Here are five things she learnt…
Local government positivity is strong
With all campaigns you have to ask yourself 'what if' and #OurDay is no different. Every year we brace ourselves for the possibility of negative or irate messages from people who aren't happy with the service they receive from their council….and every year we are pleasantly surprised.
The number of negative comments is so small and are always responded to swiftly by the councils, and dwarfed by the deluge of support and engagement we receive from residents who want to say thank you to those who keep their communities running.
A Thunderclap moment is important
'Crowdspeaking' tool Thunderclap allowed participants to sign up and have a templated message posted from their Twitter account at a prearranged time. Although information online is sketchy it seems like due to Facebook revoking Thunderclap's ability to post on the platform it shut down in September this year.
Last year the #OurDay Thunderclap at 7am provided a significant boost to our engagement and although our numbers were massive this year the loss of Thunderclap did make a difference. We'll be keeping an eye out for viable alternatives ahead of #OurDay 2019.
Be brave but be careful
#OurDay is a great chance to exercise a bit more freedom on social media than you normally do, and we've seen how being brave, ambitious and fun with our content can really pay off (our top tweet on the day was this little guy!).
However, don't forget that for the vast majority of people, #OurDay is just a normal Tuesday and they are on twitter to find out why their bin wasn't collected. By all means take a chance but remember that whatever the day of the year it is your residents come first.
Council communications teams are creative
Forget the old stereotype about council comms being staid and unadventurous – #OurDay has repeatedly provided the perfect platform to showcase the sector's innovation and creativity. Year after year our members come up with new ideas – our highlights this year included South Holland's 'What does South Holland District Council actually do for me' video; New Forest District Council's 'Orange Arrows' flypast; and Oldham Council's new road sweepers, Dustin Timberlake and Bruce Springclean. That creativity is not just reserved for #OurDay though – council communications teams produce fresh and imaginative ways to tell the local government story all year round.New Forest DC✔@newforestdc
We thought it only fitting to celebrate the end of #OurDay 2018 in style, so here's a flypast by the Orange Arrows aka our talented team of vehicle technicians who maintain some of our 220 vehicles, ranging from ride-on mowers to refuse lorries @LGAcomms https://goo.gl/FHL1MD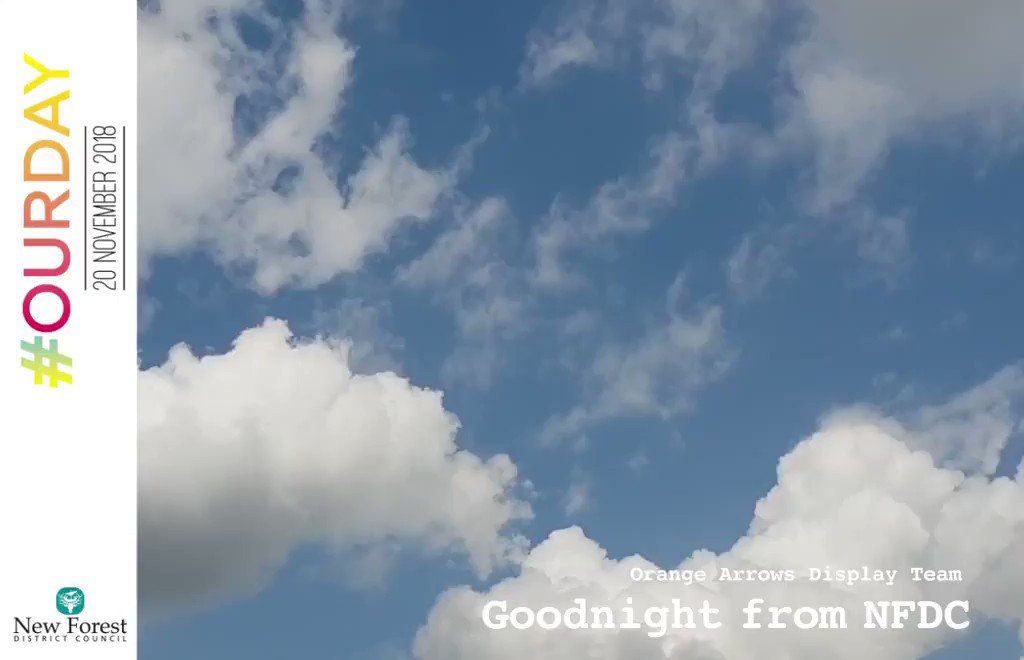 42Twitter Ads info and privacySee New Forest DC's other Tweets
Humanising public services is crucial
As you already know local government faces significant funding gaps. Rising demand for adult social care, children's services and homelessness support is impacting on many other council services our communities rely on, like libraries, cleaning streets and maintaining parks.
Against this difficult backdrop, the opportunity to put a human face to the services residents cherish is more important than ever. Shining a light on the teams who work hard behind the scenes every day is a timely reminder of the dedication of officers, councillors and volunteers. We produced an A-Z of officers to celebrate the people working to keep communities running.
We here at the LGA would like to say a huge thank you to the thousands of people who joined us for #OurDay. It's great to highlight the strong bond we have with our residents, and show just why local government remains the most trusted part of the public sector
Check out our highlights reel and our twitter moment.